You are cordially invited to attend /seconds at E:vent. Promoting emerging practices in contemporary art.

E:vent is pleased to announce the launch of /seconds, the online journal of contemporary art and its research on Friday 7th December commencing at 6.00pm till late.
Contributors

Adam Nankervis
Agniesza Kurant
Agurre Zevs
Alan Dunn
Alessandra Poggianti / Sarah Ciraci, Emre Huner, Meris Angioletti
Alessandro Moreschini
Alexander Hidalgo
Anne Hardy
Antoine Berghs
Artists Anonymous
Barbara Ryan
Barrington De La Roche / Inesa Vaiciute
Cesare Pietroiusti
Charlotte Moth / Peter Fillingham
Christian Sievers
Claire Hooper
Conor Kelly
Dan Smith
David Mabb
Derek Horton
Derek Ogbourne
Diann Bauer
Dimitra Vamiali / Sam Herbert, Dani Jakob, Janice Kerbel, Karen Kilimnik, Richard Woods
Douglas Park
Edward Chell / Karl Baker
Elizabeth Fleming
Elizabeth McAlphine
Emily Allchurch / Nigel Warburton, Xavier Bray, Minna Moore Ede
George Bolster
Giovanni Manunta [Pastorello]
Gordon Cheung
Graham Ellard / Steven Johnstone
Guillaume Paris
Heather Sparks
Heman Chong
Ines Rebelo
Jalal Toufic
Jan Steadman
Jemima Stehli / Lewis Amar
Jenny Polak
Jeremy Hight
Jessica Voorsanger
Jo Mitchell / Sean Dawson
Joe Banks / Caroline Grigson
John Francescutti / Lanfranco Aceti
John Hyatt
John Spiteri
Joseph Nechvatal
Joseph Walsh



Josianne Keller
JoWonder
Karen Caldicott
Karen Knorr
Kechichian Taline
KH Jeron
Kulwinder Bajar
Laura Gannon
Liam Scully, Katherine Tolladay, Elizabeth McAlphine, Anthony Johns
Lisa Torell
Lisa Torrell
Makiko Nagaya
Margaret Harrison
Maria Fusco
Mario Flecha
Mark Aerial Waller
Matt Green / Nathan Bigg
Matti Isan Blind
Maurizio Bortolotti / Map Office: Guitierrez and Portefaix
Melanie Manchot
Melanie Stidolph
Michael Hampton
Michelle Atherton
Mike Rogers
Myriam Custers
Nino Sekhniashvili
Nooshin Farhid
Per Huttner
Peter Lewis
Peter Lloyd Lewis
Phil Sawdon
Renaud Bezy
Reza Aramesh
Richard Dyer
Robert Schwarz
Rosa Ruey
Roy Exley
Shezad Dawood
Simon Lewandowski
Simon Morse
Sissu Tarka
somethingfornothing
Stephen Coates
Steve Mykietin, Guy Billings, Keith Winter
Susie Hamilton
Suzi Webster / Jordan Benwick
Takayuki Yamamoto
Uta Kogelsberger
William Alexander, Greg Cox, Vanessa Scully, Michael Grime

E:vent creates spaces and frameworks for exploring emerging practices in contemporary art. E:vent director Colm Lally works together with artists, collaborators and independent curators on a unique and exciting programme that includes exhibitions of contemporary art, experimental music, sound art, film and video.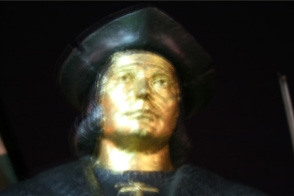 Our intention is to promote an appreciation for emerging creative practices and to contribute to a critical discourse, locating the work in relation to a wider art community, both nationally and internationally.

E:vent has adopted a model of practice used by Galileo - the interrogation of a reliable witness to an event. This simple yet powerful idea is a shift of emphasis from the object to a system oriented practice, and in our context moves away from the tradition of a fixed white cube as interface to contemporary art and culture. Adopting this model
we are seeking the engagement of each protagonist - artist, curator and interpreter - in a collaborative event.

E:vent also facilitates educational workshops with local kids, hosts forum dinners and engages in community development projects. E:vent has developed strong partnerships with higher educational institutions and each year presents a cross section of graduate work from London art colleges.

E:vent undertakes research with partner organisations to develop new ways of thinking about constructed cultural spaces, both online and built environments. We are interested in how these environments intersect with public space.

[ Events ]