SUBODHI GUPTA Event:
Took place: 4 . April . 2004

Subodhi Gupta hosts dinner at ®edux on the occasion of his exhibition at the Showroom, London Guests included:

Bob and Roberta Smith, Jessica Voorsanger, Simon Callery, Kirsty Ogg, David Mabb, Jemima Stehli, Dustin Ericksen, Mark Wallinger, Anne Barriball, Shezad Dawood, Reza Aramesh, Kathy Battista, Sarah Wilson, Tina Spear, Goshka Macuga, Adi Rosenblum, Marcus Muntean.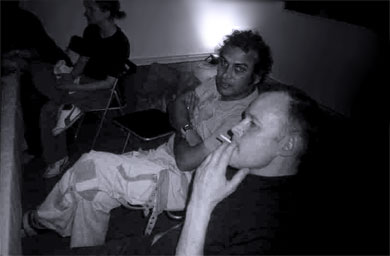 [ Events ]